Working for Vimarsh Development Solutions
Variety. Learning. Teamwork. Growth.
Joining Vimarsh translates into continuing opportunities to expand on what you can do. Our team members come together with a wide variety of skills and backgrounds to create talented clusters of problem-solvers. We help clients to implement numerous programs and projects in India and worldwide and continually compete for new ones. This offers exciting opportunities to development professionals in a wide variety of fields.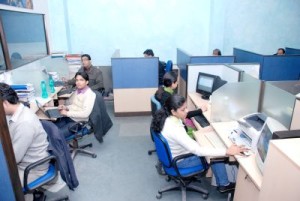 We are interested in working with highly talented professionals with exceptional skills and expertise, used to deliver outputs of the highest quality, and having an eye for detail and a passion for perfection. If you are interested in one of the current job opportunities or if you would like to apply for registration in our expert database, please see Before You Apply section and then email your resume in the appropriate format to hr(at)vimarsh.in. .