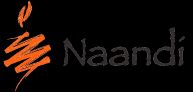 Vimarsh Completes Adolescent Girls Survey for Naandi Foundation
Established in 1998 Naandi Foundation is a Public Charitable Trust managed by eminent business leaders as Trustees. The teenage girl survey aimed to capture what it means to be a teenage girl nowadays. This survey, reached out to the homes of about 74,000 randomly sampled girls of the age group 13-19 years across 30 states in India, covering both rural as well as urban areas. Objective of this survey was to assess various aspects of a teenage girl's life- schooling, skilling, aspiration about work, marriage and safety aspects of girl's life. Measurement of height, weight and haemoglobin level were also taken.
Vimarsh conducted the survey across 4 states (Maharashtra, West Bengal, Gujarat and Punjab). The data was collected from total of 16500 households covering both rural and urban areas through the Survey Questionnaire Installed in Mobile Tablets Using CAPI Software developed by Vimarsh. Also, along with the Survey, Anthropometric Measurements and Hemoglobin Measurements were also taken.